Gateway Conversations
As a part of the collaboration between the SNCC Legacy Project and Duke University, the SNCC Digital Gateway has been able to facilitate conversations and public events with visiting SNCC activists. Below, you will find footage of some of these conversations where the activists speak about their experiences and lessons learned working in the Movement, what they went on to do, and how their struggles are tied to those of today.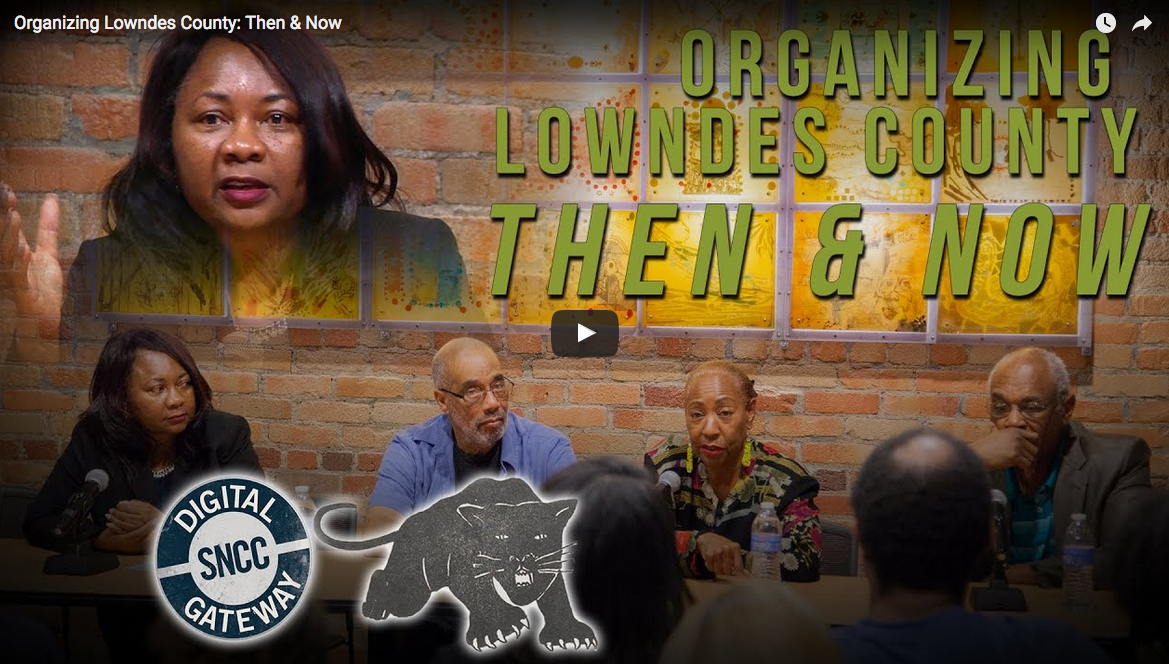 Organizing Lowndes County: Then and Now
April 10, 2017
Catherine Flowers, Jennifer Lawson, and Courtland Cox
Strong People: SNCC and the Southwest Georgia Movement
February 4, 2017
Faith Holsaert, Larry Rubin, Shirley Sherrod, Annette Jones White, Janie Culbreth Rambeau
Left of Black with Judy Richardson and Charles Cobb Jr.
November 17, 2015
Judy Richardson and Charlie Cobb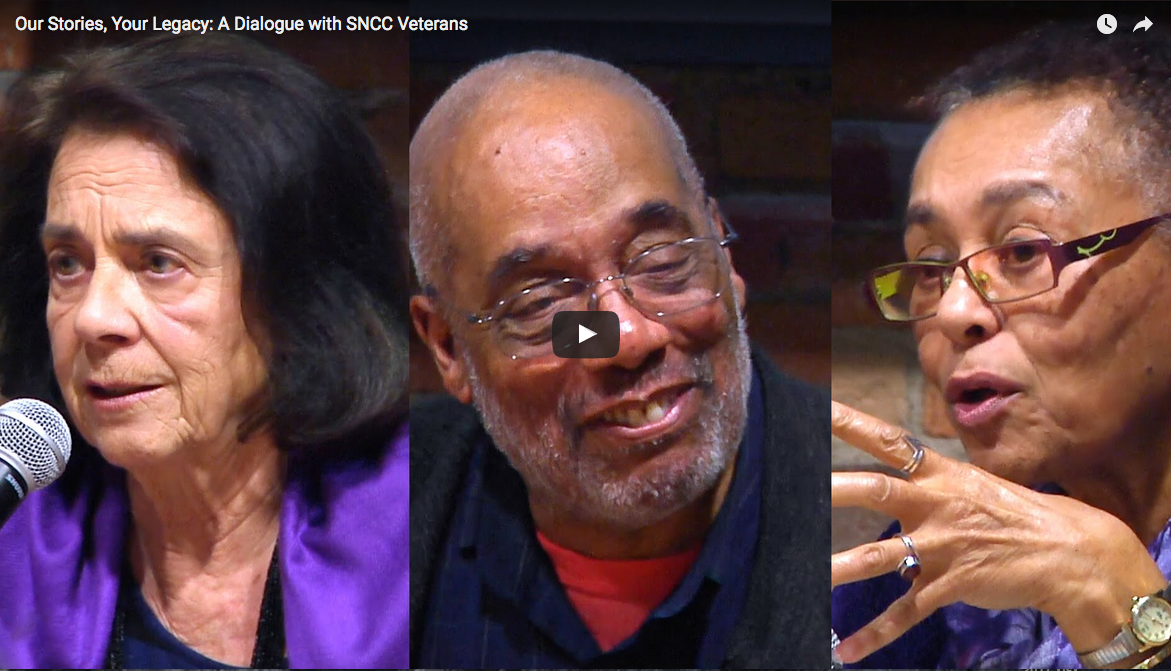 Our Stories Your Legacy: A Dialogue with SNCC Veterans
March 9, 2016
Maria Varela, Charlie Cobb, and Judy Richardson